Celebrating the start of production for the world's most modern conventional submarine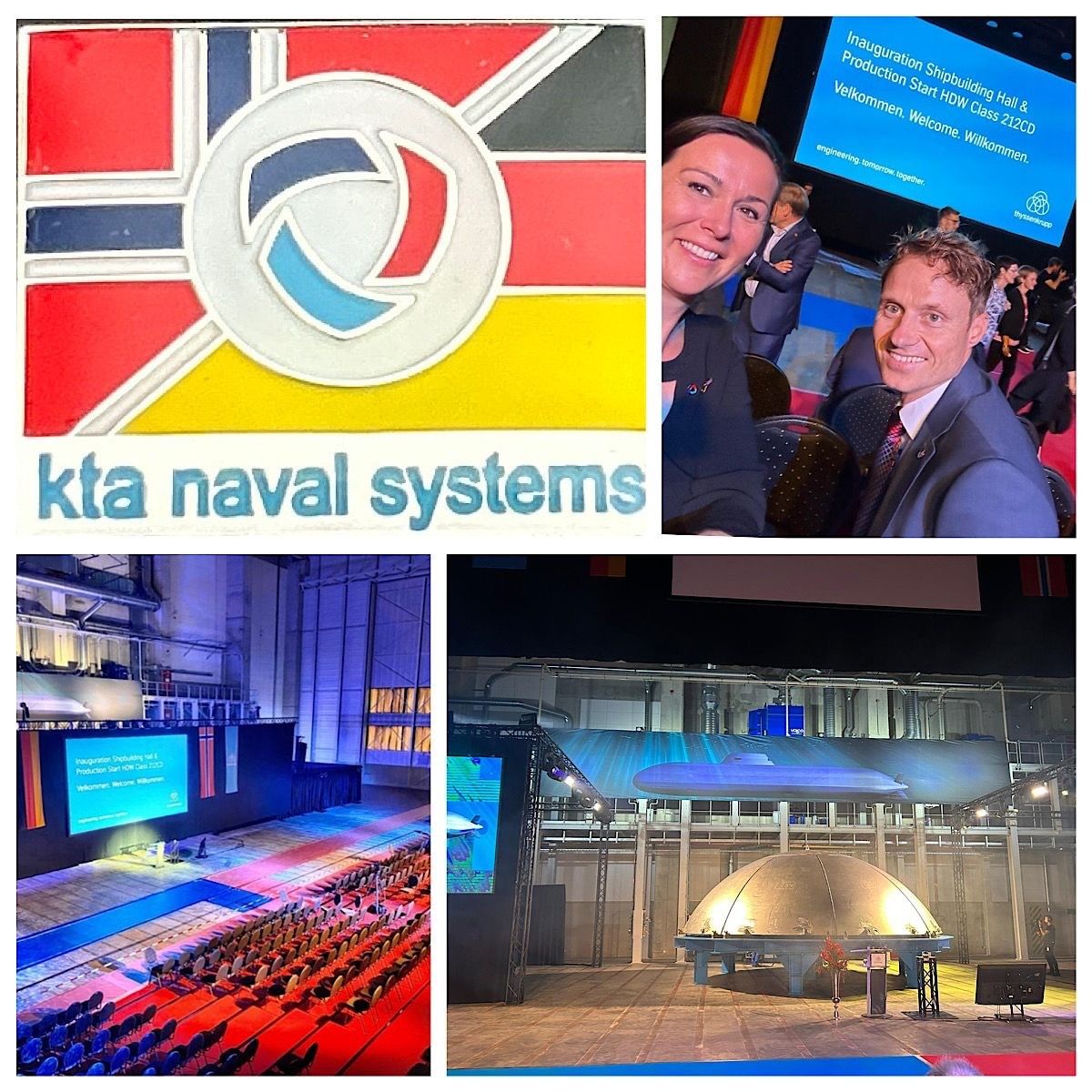 On Tuesday 12th of September, German and Norwegian Defence Ministers, German and Norwegian Politicians and German and Norwegian Industry witness production start of the 212CD program in Kiel.  As a part of the German-Norwegian Industry, kta naval system, thyssenkrupp Marine Systems, Kongsberg Defence and Aerospace and ATLAS ELEKTRONIK were present.
The 212CD submarines are the most advanced conventional submarines worldwide and the program is a joint program with the Norwegian and German navies. The ceremony to mark the start of construction of the first submarine for the Royal Norwegian Navy took place in the presence of Boris Pistorius, Federal Minister of Defence, and Bjørn Arild Gram, Minister of Defence of Norway, at the production facilities recently opened at the Kiel shipyard.
Oliver Burkhard, CEO of thyssenkrupp Marine Systems, emphasized: "Maritime security is gaining importance worldwide and especially in Europe. The 212CD program is a first decisive milestone for the establishment of state-of-the-art NATO standards in the underwater domain. With the start of construction of the first Norwegian submarine today, we have given the go-ahead and a strong signal for European cooperation. This is where partners meet as equals and jointly develop the most advanced submarines for the challenges of the future."
With the 212CD program, the navies of two Northern European nations will for the first time use identical submarines in their fleets and benefit from interoperability and shared resources. The order comprises the delivery of two submarines to the German Navy and four to the Royal Norwegian Navy. Delivery of the first submarine for the Royal Norwegian Navy is expected for 2029, while delivery of the two boats for the German Navy is scheduled for 2032 and 2034.
Miguel López, CEO of thyssenkrupp AG, said: "The production complex that has been built here in Kiel in just two years is one of the most modern shipbuilding halls in the world. This investment strengthens the Kiel site, thyssenkrupp Marine as a whole, and makes an important contribution to maritime security in turbulent geopolitical times."